An in-game Grand Theft Auto V website might have teased players about the setting on the upcoming Grand Theft Auto VI, the tease is in accordance to the previous Grand Theft Auto VI leak, which indicates that the next entry of the franchise will will be "huge," featuring three states and fully detailed two major cities: Carcer City (Based on Boston and the East Coast of USA) and Vice City (Miami, Florida).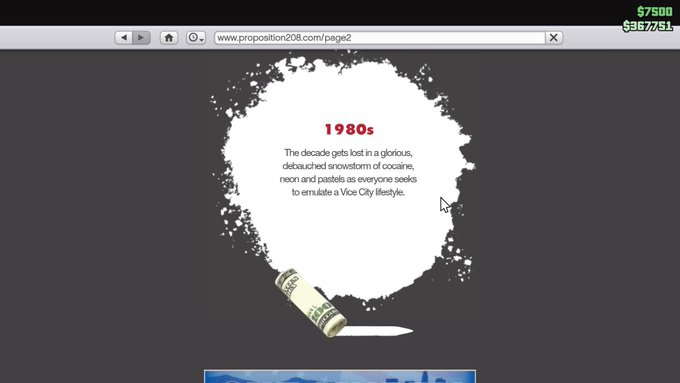 Disclaimer – This information has not been verified, therefore this is not factual.
The rumor from January 2020, comes from an allegedly a tester for Rockstar Games, he shared massive amount  of information about the next installment in the GTA franchise.
The tester said the game will also feature improved atmospheric effects as seen on Red Dead Redemption 2, with a Google Earth-esque feel if players fly high enough.

Another topic leaked was the protagonist, or the appearance of more than one, like what was featured in GTA V. "I do know that multiple protagonists are a thing, two of them might be siblings(?). One of them is an undercover cop or something (think Departed movie)." The tester said that the character available looked like "a generic NPC, without voice overs or lines". This might suggest that the story is early in its development.
In January 2020, Darion Lowenstein, an experienced developer who worked at Activision, Scopely, Electronic Arts and Rockstar, stated that is very likely that  Rockstar Games announces Grand Theft Auto VI in 2020. Rockstar Games is currently producing a new game, this was suggested by the company's appeal to the Video Games Tax Relief with HMRC.
Former Kotaku employee, Jason Schreierclaims that the next Grand Theft Auto game is currently on development. Schreier also affirms that Rockstar has opted for a different approach in the next installment of GTA, the game would release on a smaller scale and would later be expanded through DLC.
Source: ComicBook
Stay tuned at Gaming Instincts via Twitter, YouTube and Facebook for more gaming news.