Several new and seemingly upcoming Microsoft devices have leaked thanks to unredacted documents that recently surfaced as a result of court cases for the ongoing Microsoft Activision Acquisition. One of the consoles is reportedly a mid-generation version of the Xbox Series X, codenamed "Brooklin". Similar to the PlayStation 5 digital console, it will lack a disk drive. The console will be a cylindrical shape, 2TB of Storage, will come with Wi-Fi 6E, Bluetooth 5.2, USB-C front port, an all-new southbridge, and more. It will have the "same great price" as the current Xbox Series X at $499. It is reportedly set for a tentatively November 2024 release day. There will also be another XDL (Xbox Design Lab) console model that will match the specs of the Brooklin model.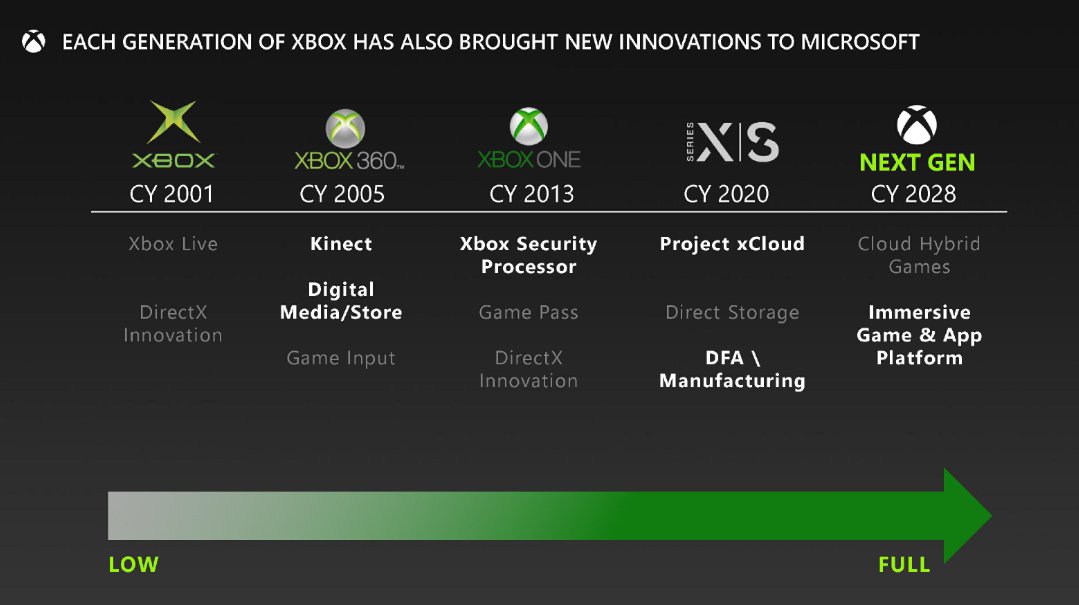 Another leaked console model, codenamed "Ellewood", is a light refresh of the Xbox Series S, and will launch sometime in September 2024. It will have double the storage of the current Xbox Series S, will have the same $299 price, and is tentatively set for September 2024.
These consoles will also be accompanied by a new controller codenamed "Sebile." It will have gyro functionality, precision haptic feedback, quieter buttons and thumbsticks, swappable batteries, and more. It will reportedly cost $69.99. There will also be another XDL model codenamed "Igraine." Several other details about Microsoft's upcoming devices and details like sales projections, funding, and more were also revealed. It is currently unknown how these details about the console models were revealed. Microsoft recently won its court case against the FTC over its proposed acquisition. However, the company also announced its plans to appeal the Judge's decision.
Judge Corley's recent statement regarding their decision:
Microsoft's acquisition of Activision has been described as the largest in tech history. It deserves scrutiny. That scrutiny has paid off: Microsoft has committed in writing, in public, and in court to keep Call of Duty on PlayStation for 10 years on parity with Xbox. It made an agreement with Nintendo to bring Call of Duty to Switch. And it entered several agreements to for the first time bring Activision's content to several cloud gaming services. This Court's responsibility in this case is narrow. It is to decide if, notwithstanding these current circumstances, the merger should be halted—perhaps even terminated—pending resolution of the FTC administrative action. For the reasons explained, the Court finds the FTC has not shown a likelihood it will prevail on its claim this particular vertical merger in this specific industry may substantially lessen competition. To the contrary, the record evidence points to more consumer access to Call of Duty and other Activision content. The motion for a preliminary injunction is therefore DENIED.
Stay tuned at Gaming Instincts via Twitter, YouTube, Instagram, and Facebook for more gaming news.