According a report from Touch Arcade, the recently revealed iPhone 15 pro version of Resident Evil 4 will cost $60. Capcom recently announced that a demo version of Resident Evil Village's iPhone port will be free to download in order for players to test out the game, while the full version will need to be purchased. However, it now seems the case is the same for Resident Evil 4 Remake, and the full game will cost $59.99 in the US and £57.99 in the UK according to VGC. Additionally, the game will also have several in-app purchases for DLC and weapon upgrades. Resident Evil 4 is available now for PlayStation 5, Xbox Series X/S, PlayStation 4, and PC via Steam.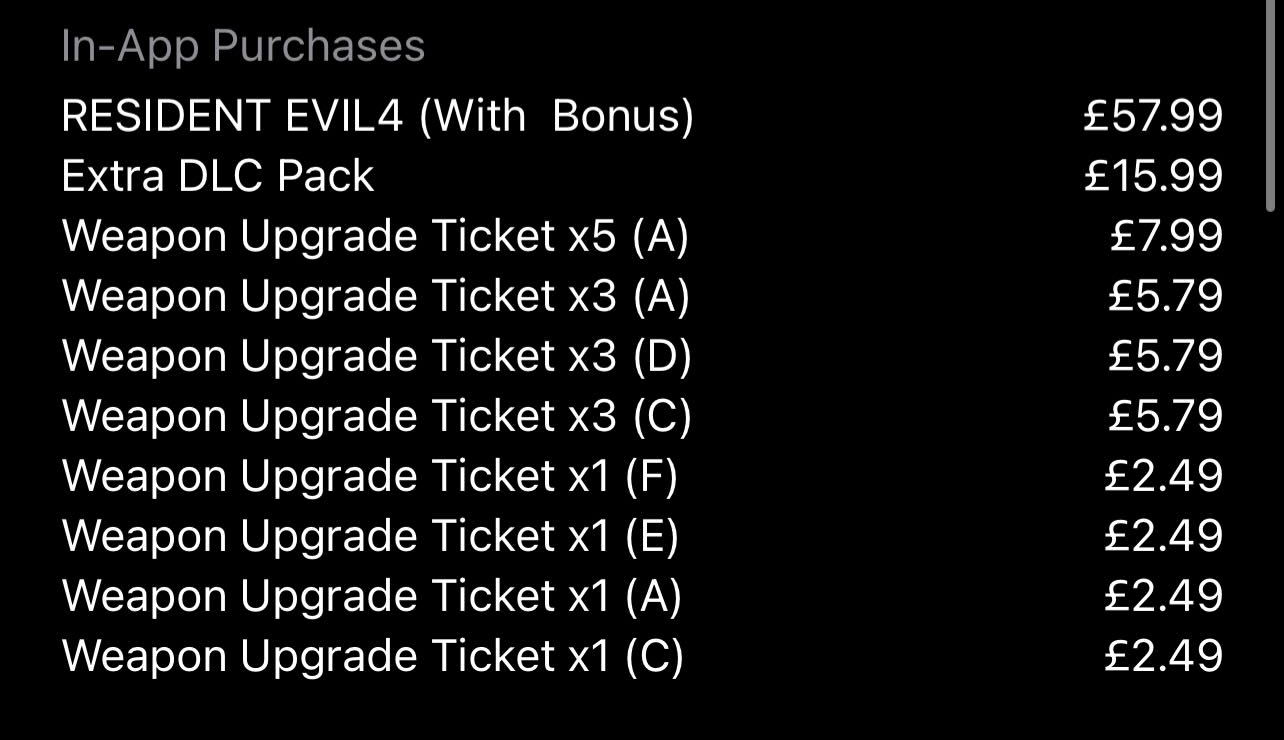 The game's details via Capcom:
Survival is just the beginning
Resident Evil 4 is a remake of the 2005 original Resident Evil 4. Reimagined for 2023 to bring state-of-the-art survival horror.
Resident Evil 4 preserves the essence of the original game, while introducing modernized gameplay, a reimagined storyline, and vividly detailed graphics to make this the latest survival horror game where life and death, terror and catharsis intersect.
Story
6 years have passed since the biological disaster in Raccoon City.
Leon S. Kennedy, one of the survivors of the incident, has been recruited as an agent reporting directly to the president of the United States.
With the experience of multiple missions on his back, Leon is sent to rescue the president's kidnapped daughter.
He tracks her to a secluded European village, where there is something terribly wrong with the villagers.
And the curtain rises on this story of daring rescue and grueling horror.
Featuring modernized gameplay, a reimagined storyline, and vividly detailed graphics,
Resident Evil 4 marks the rebirth of an industry juggernaut.
Relive the nightmare that revolutionized survival horror.
Stay tuned at Gaming Instincts via Twitter, YouTube, Instagram, and Facebook for more gaming news.